A Comprehensive Guide to Saving Money on Landscape Design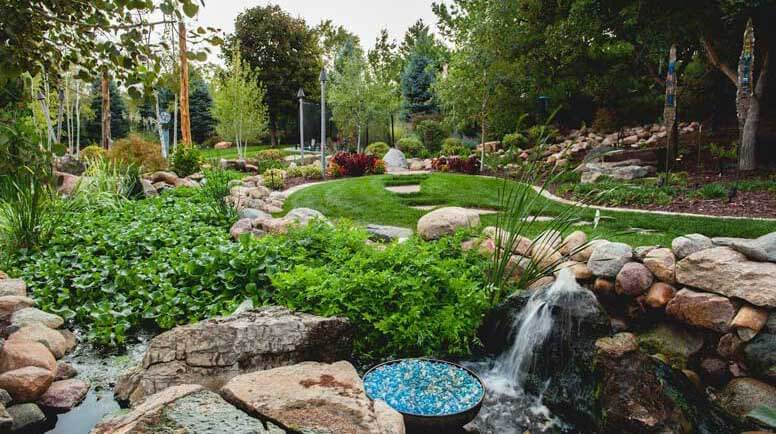 Whether you're planning on refreshing your garden beds or tackling a full-on landscape remodel, it's vital to keep costs down. Here are some suggestions for stretching your budget:
Sizing down plants is one of the best ways to cut costs without sacrificing quality. Many herbs, perennials, ground covers, and ornamental grasses are easy to purchase in smaller sizes, which will fill in over time.
Do Your Research
If you're thinking of investing in landscape design, it's essential to do your research. It can help you save money and ensure the procedure is done correctly.
To start, consider a few key factors: The kind of soil you have and how much sunlight it gets. These can determine which types of plants will grow best in your landscape and how they will look over time.
Also, consider the size of trees and shrubs you want to include in your landscaping design. Some of them can be big and could infringe on your home or infiltrate sewer or water lines, so it's essential to plan accordingly.
Suitable trees and shrubs can be an integral part of your landscape design and will create a unique and attractive space. Remember to plan for their mature sizes and keep them well-tended.
The materials make up a significant portion of the average cost of landscape design in the Bay Area.The cost of goods like plants, soil, timber, and other things varies significantly around the nation.
To minimize the cost of your project, use a budget guide to help you estimate what you can afford to spend. It can be helpful when you're making your landscape wish list and negotiating with the landscape designer.
Clipping images of gardens and landscapes that you find appealing from gardening publications, books, or online is also fantastic. These can serve as excellent inspiration for your design and save you from making costly errors.
Keep It Simple
Keep things basic while designing your landscaping if you want to cut costs. It can mean a few things, from choosing a more straightforward style to eliminating certain elements that don't fit your needs or aesthetic goals.
A great way to keep your landscaping design simple is to create a plan before you start work. It will help you determine how everything will fit and what gaps need to be filled.
Another way to save money on your landscape design is by repurposing items you already have. It can be a great way to save on materials, especially when it comes to hardscapes like patios, paths, and fire pits.
For instance, you can repurpose gravel to make a path or an outdoor patio instead of buying new stone or concrete. Additionally, this will lower labor costs and result in your financial savings.
Planting is a vital part of any landscape and can be a great way to save money on your landscape design. However, you must carefully choose plants that are the correct size for your yard. It will help you avoid wasting money on expensive plants that won't survive in your environment.
Don't Overcomplicate Things
In landscape design, there is a lot to be said for simplicity. Too many colors, shapes, textures, and forms can create a chaotic or disjointed look, thereby diminishing the effectiveness of your design.
The same goes for the number of plants you choose to include in your new landscaping scheme. It's a good idea to pay special attention to the sizes and rates of growth of any trees, bushes, and other plants you intend to incorporate into your space. Knowing which types of plants will grow to a specific size can save you money in the long run.
Another critical factor in creating a great garden is balance. This can be symmetrical (Figures 4a and 4b) or asymmetrical (Figure 5). Symmetry means that one side of the landscape features a considerable component while two or three smaller members balance the other.
There are also many small details, such as choosing the proper lighting and the best plants. A top-notch landscaping design can be a significant investment, so make sure to take your time and do your research. It will ensure you have a beautiful and functional outdoor space that will enhance your home and lifestyle for years to come. From there, share your plans with the professionals to ensure you get the most out of your investment!
Don't Overspend
When it comes to landscaping, many homeowners tend to spend less. Whether it's a pool or a fountain, they may think it has to be big and expensive to look good. However, there are ways to design a beautiful yard that also saves money.
Getting a professional landscape architect to design your outdoor space is a great way to ensure you don't overspend. They'll be able to help you identify any empty areas or things that don't fit your space well. They'll also assist you in gaining a clear understanding of the size and scope of your project so you can make appropriate plans.
Instead of ripping out everything and starting from scratch, consider repurposing existing materials for your design. It could include pavers, wood, or gravel for walkways and patios.
It can also be helpful to break up your project into more minor phases. This way, you can buy in smaller quantities and pay as you go.
When purchasing plants, avoid the trucked-in potted flowers in nursery catalogs and focus on native vegetation that thrives in your area. You'll get a lot of time, money, and frustration back this way!
A good landscape designer can recommend plants that will thrive in your area and look great both now and in the future. They will also be able to recommend plant varieties suited to your area's climate.