Ping pong tables | RS Barcelona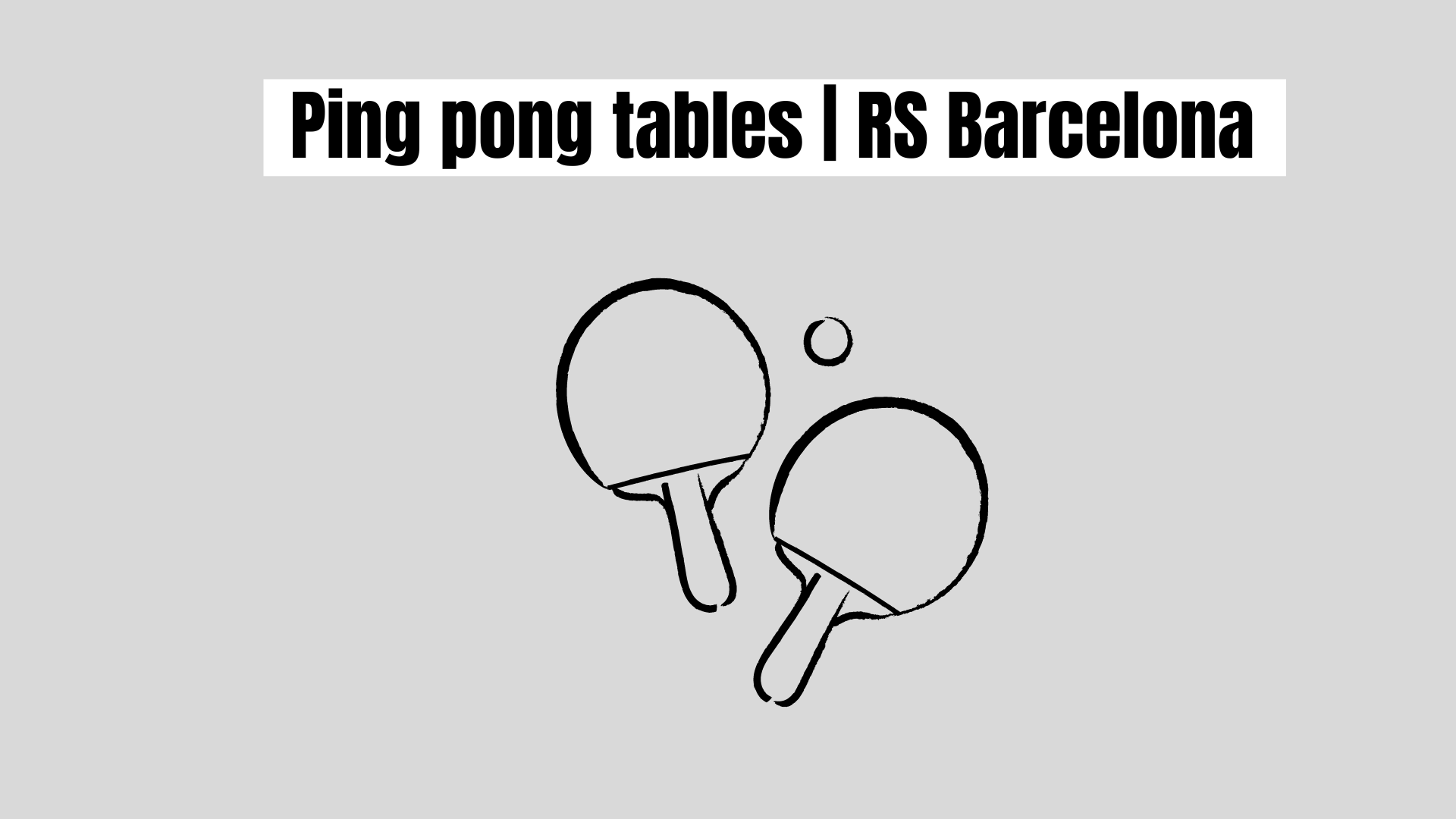 The practice of Ping Pong represents a great opportunity for entertainment, which can be enjoyed both at home and in social clubs, offices and of course at the level of sports discipline, as it offers a very complete activity where concentration, coordination and speed of movement is favored, while also exercising our body.
In RS Barcelona we have the best Ping Pong tables in a wide range of models that adapt to different functionalities and spaces.
Functional Ping Pong Tables
Our tables are out of the ordinary, in RS Barcelona you can find from traditional models with the regulatory measures, as well as special designs for smaller spaces, folding models for easy transport and storage, with the fundamental characteristic that all are convertible Ping Pong tables.
When you purchase one of our Ping Pong tables, you can also use them as dining tables, work tables or for any other use you require. In addition, they are suitable for indoor and outdoor spaces, since they are made with high quality and resistant materials.
Advantages of our Ping Pong tables
You can make the most of your space by having a convertible table.
Whenever you want you can break the routine and daily stress and practice Ping Pong, both at home and in the office, promoting entertainment and mental, emotional and physical health.
You will make a single investment for several uses, acquiring a Ping Pong table and a dining or meeting table at the same time.
Sizes of RS Barcelona Ping Pong Tables
We have available different models of convertible Ping Pong tables:
Standard Size
Medium Size
Small Size
As well as in models:
Included accessories
All our Ping Pong tables include:
Net
Set of 6 balls
2 rackets
Floor anchoring system
Protective cover
Set of 4 wheels
*Additionally, you can purchase the models of chairs and stools recommended for the set.
Features
Steel structure coated with polyester paint
HPL top
Legs made of Iroko wood
Netting made of coated polyester fabric
Height – 76 cm
Width – 274 cm
Length between 152,5 cm – 184 cm
Weight fixed model – 110 kg
Weight folding model – 120 kg
Height for closed folding model – 162,5 cm
Width for closed folding model – 71 cm
Top color: White / Black
*According to the model, some features may vary.
Incorporate action and healthy entertainment to your home and office with these versatile models of Ping Pong tables, which will allow you to enjoy an activity that brings many benefits to your mental and physical health.
Dare to transform your spaces and take advantage of the functionalities of RS Barcelona's Ping Pong tables. Don't wait any longer and contact us.