The best WooCommerce plugins in 2022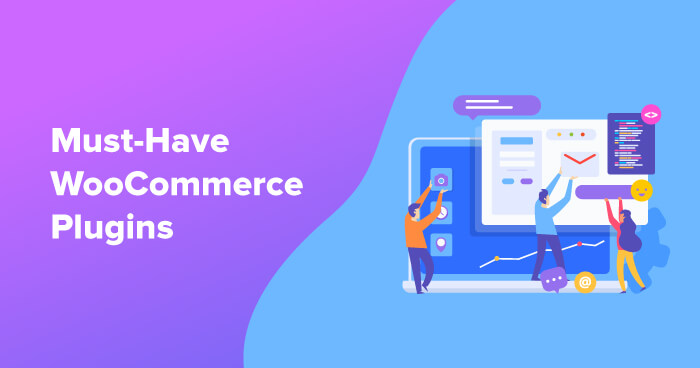 When it comes to constructing an e-commerce website, you will have a wide variety of choices. WooCommerce is an excellent alternative to consider. In comparison to other eCommerce platforms, WooCommerce is used to power more than 25 percent of the top 1 million sites worldwide. These numbers continue to rise because it is extremely flexible and simple to use.
Using the fundamental WordPress operating system, one can generate a fully operational online shop for selling goods and services. The WooCommerce plugin makes it possible to create an online storefront based on Best WordPress Themes. 
Using WooCommerce, selling products of any kind through your website is easy and very cost-effective. It enables you to sell both digital and physical products, manage your inventory, accept secure payments, and handle the paperwork associated with your taxes.
WooCommerce is already owned by Automattic, the company responsible for running WordPress.com, so the integration is seamless.
Using WordPress plugins is a great way to add advanced functionality without learning how to code from scratch. Your website allows for the addition of pages as well as blog articles. If you need additional capabilities that aren't provided, you will need to learn how to code or install a plugin to fulfill those needs. A default WordPress installation only provides access to a select few customization options.
Almost any function imaginable can be added to a WordPress site using a plugin. Plugins can be thought of as an add-on that extends the functionality of your WordPress site. However, the following are just some of the additional features that can be added: analytics, anti-spam, backups, caching, search engine optimization, and social media. Your website may also be equipped with e-commerce capabilities if you use the WooCommerce plugin. If you require new functionality, you can always find a plugin that can provide it somewhere on the internet.
This article will present a few WordPress plugins that you must have if you have a WooCommerce website!
WP Force SSL
The WP Force SSL plugin can easily resolve SSL difficulties and convert HTTP traffic to secure HTTPS. To enable SSL, you must select the "Force SSL" option. An SSL certificate will be installed on the entire website. It is possible to use both Let's Encrypt and purchased SSL certificates simultaneously.
To provide the best possible user experience, it includes more than 14 SSL tests and extra options. Whether the SSL certificate is legitimate, installed correctly, and up to date, a validation tool provided by the plugin will check to determine if that's the case. WP Force SSL plugins and themes will continue to function normally. A variety of options are available, both free and paid.
This plugin makes it possible to generate new pages in minutes. Because of its high polish appears to have taken a lot of time and effort to make. For those who want to view more, both free and paid versions are available on this site.
With this plugin, you'll be able to accomplish a lot more with your website. Using this tool, you may create your landing page or coming soon page. Create your landing page with a wide range of themes, and keep track of your incoming connections with a wide range of features available.
WooCommerce Order Export
The WooCommerce Order Export plugin lets you export orders and product data from WooCommerce. By using filters, you may limit your view to only the information that is relevant to you. Dropshippers will appreciate the PRO version's ability to export all necessary data. In addition, you can set up multiple exports, restructure columns, and more.
WooCommerce Table Rate Shipping
The WooCommerce Table Rate Shipping plugin utilizes a rule-based approach to calculate the final shipping rate to make shipping more efficient. You can utilize complex shipping rules (based on weight, the number of products, and more), force shipping methods, come up with unique method names, use shipping classes to design fine-grain rules, and import/export your shipping method. The cost is divided into various categories to guarantee that every order component is addressed. There are both free and paid options.
To conclude:
WooCommerce is used to power more than 25 percent of online stores ranked among the top one million sites globally. This number is steadily climbing due to the community's capacity to accommodate newcomers and its welcoming attitude toward them. Some of the WooCommerce plugins that are now considered among the very best available are WP Force SSL, UnderConstructionPage, WooCommerce Order Export, and WooCommerce Table Rate Shipping. Other plugins that are now considered among the very best available include WooCommerce Table Rate Shipping.