Why You Should Try CBD For Better And Memorable Travel Experience?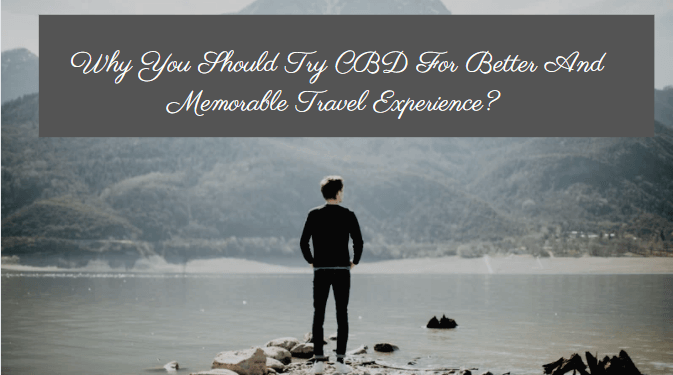 Are you drooling over the pics posted by your friend at an exotic location? It is time for you to unwind and explore the world. A vacation may ease the challenges of a hectic lifestyle. Enjoying the beauty of this world can help you feel good. It may aid you in enhancing your productivity at the workplace and enhance your overall well-being. Traveling to a new location can bring new challenges, unsettling situations, or other worries. Instead of experiencing burnout with the travel, take steps to avoid such issues. Products containing CBD may address discomfort in avid travelers and help address post-travel blues.
CBD For Enjoyable Travel
Do you have any idea about CBD? CBD or cannabidiol has become popular in the wellness industry. It is one of the hundred compounds found in the Cannabis Sativa plant along with THC, a psychoactive substance. Several countries have legalized Cannabidiol (CBD) with less than 0.3% THC, addressing many health issues without causing a high. It may also become the best travel companion due to the following benefits:
1. CBD May Ease Anxiety
Taking a flight or embarking on a journey to an unknown location can trigger anxiety. A trip to a new place can also increase your social anxiousness. Suffering from anxiety will dampen your travel experience. Adding CBD to your routine during travel may ease anxious feelings. So, you can enjoy your trip and look forward to exploring new places.
How does CBD help with anxiety? When you use CBD in any form, be it CBD oil, gummies, or even a CBD vape, this cannabinoid compound enters the body, regulating serotonin and dopamine levels. These hormones can impact the brain to keep you relaxed and happy. It is the reason why many people have switched to this holistic option. It may offer benefits similar to anxiolytic medication.
2. CBD Can Address Pain
Source: pexels.com
Traveling to an exotic location sounds interesting. But, the long flights, sitting in one place for a long time, and the transit can trigger pain. In most people, travel-related pain can develop in the following areas:
Such aches and soreness occur due to poor blood circulation.
Taking CBD may ease pain and discomfort. It is because CBD may possess anti-inflammatory and analgesic properties. The CBD receptors may bind with the endocannabinoid system (ECS) in the body to give you relief from pain. Moreover, CBD may reduce chronic pain triggered due to the following conditions such as:
Fibromyalgia
Multiple sclerosis
Arthritis
3. CBD May Increase Energy Levels
Source: pexels.com
Traveling by air or road can lower your energy levels, resulting in feeling exhausted. It is the last thing you may want on your trip. Taking CBD can make you energetic. You will feel excited to complete the activities to make the travel memorable.
This is due to the release of dopamine levels in the body. A study published in 2014 may indicate the effectiveness of CBD as a wake-promoting agent. Dopamine refers to the neurotransmitter responsible for making you feel good. Taking products with CBD can help you stay active for longer, making it the perfect travel companion.
4. CBD May Safeguard Your Skin Health
Traveling can make your skin suffer. Irrespective of the mode of transport, your skin may interact with pollutants. Exposure of your skin to different temperatures may also cause trouble. People traveling to a location with dry weather or cold can trigger skin-related issues such as:
Also, exposing your skin to harsh cabin pressure on a long flight can lead to dryness, resulting in cuts, cracks, and rough patches on your skin.
Using CBD skincare products may moisturize and hydrate your skin. CBD contains vitamin E that aids in managing and regulating sebum production. Hence, it may enhance your skin health. You can show off your fresh and young skin by taking stunning photos.
5. CBD Can Help You Sleep Well
Traveling to a different time zone can result in jet lag. It is the most prominent travel-related health issue faced by many. The human body takes time to adjust to the new time zone, which often leads to disruption of your sleep cycle. Insufficient sleep makes you feel tired and sleepy. Other issues can also disrupt your sleep during travel like:
Travel stress
Pain
Anxiousness
CBD may help you sleep well while ensuring you wake up refreshed to enjoy the day. Studies indicate that CBD may impact cortisol levels for better sleep. It may also address the factors disrupting the sleep cycle.
6. Ease Of Carrying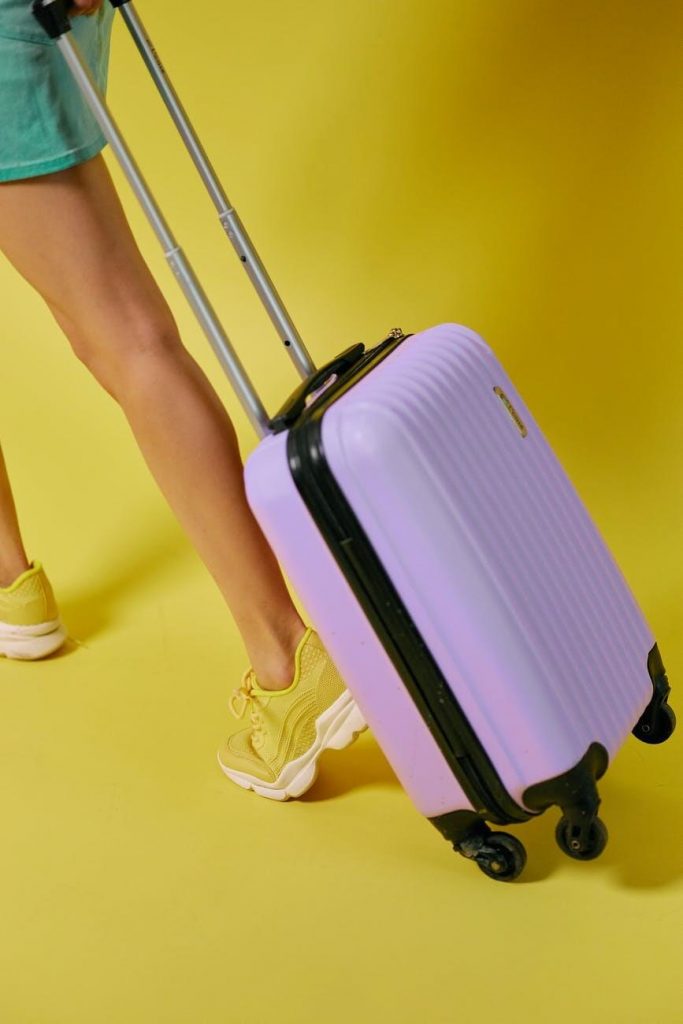 Source: pexels.com
Anecdotal evidence indicates that CBD may prove effective in travel-related issues. You can get travel-size packs of holistic products. It aids in storing and carrying them in the bag. Also, several types of products are available in the market to suit your needs. It has become easier to include CBD in the routine while traveling. Moreover, restaurants and cafés have come with CBD-infused food/drinks for making your travel enjoyable.
Conclusion
Studies confirming the effectiveness of CBD remain at preliminary stages. But, the popularity of CBD has skyrocketed. More and more people use CBD to address their health issues. It can become a vital addition to your travel essentials. However, make sure you research CBD well to get an idea. In addition, get an expert opinion to find the accurate dosage and high-quality products.