How to Create a Windows 10 Bootable USB?
Creating a bootable USB drive is a great way to keep your computer running smoothly, especially if you ever need to reinstall Windows 10 or if you want to transfer important files to a different computer.
There are several different ways to create a bootable USB drive. The options vary depending on your computer and operating system. Here is the easiest way to create a bootable USB –
Make sure you have the following items before beginning the procedure:
A 4GB or 8GB USB drive
Windows 10 ISO
USB to DVD Downloader software (optional)
High-speed internet connection
Valid product key
Download the Media Creation Tool to create a bootable USB for Windows 10. Afterward, use the program to generate an installation for another computer. Finally, wait for the installer to finish selecting a USB flash drive.
Step 1: Connect a USB or Pendrive to your computer.
Step 2: Download Windows Media Creation Tool from the Microsoft website.
Step 3: After downloading the Windows Media Creation file, double click on MediaCreationToolxxxx.exe. The version of Windows 10 is indicated by the final four digits of the file name.
Step 4: Now click accept.
Step 5: Click on Create installation media for another computer, then select next.
Step 6: Now select the edition, architecture, and language you want to use on the USB, or select the recommended option and click next.
Step 7: Now you can see Choose which media to use option. From here, select the USB flash drive.
Step 8: Select Removable drive from select a flash drive box and click next.
The latest Windows 10 setup files will then be downloaded on your computer using the Media Creation Tool. It may take up to 30 minutes for this procedure to finish.
Another method for how to make windows bootable USB
---
There is an alternative to Media Creation Tool. This method requires using a USB drive that's 4GB or 8GB in size. You can then copy the ISO file (containing Windows 10 installation files) to this USB drive and use your computer's DVD/CD-ROM reader to burn it onto a disc.
Once you have burned the disc, insert this into your computer's DVD/CD-ROM slot and start up your computer. You will be prompted to begin the installation process. This method is much faster than the other, and it's much easier to follow.
Here is the step to follow –
Step 1: Insert the USB drive and turn off your computer
Step 2: Now, in the newly created EFI boot loader (boot), select ISO -> Burn an Image from this file. "Next" should pop up automatically after you have selected it
Step 3: Finally, follow these instructions: Press R to enter recovery mode. Select Disk Management as shown below – Ignore warnings about using a device that has been used for burning before or is not reflective of your computer's actual capabilities.
Step 4: Using the up arrow key, choose Advanced (looks like a gear) -> Change Drive Letter and Path – Use this command to format the USB drive: format /FS: Ntfs
Now you are ready to restart. You can now boot into Windows 10 using that USB drive as an installation media for your running system.
Conclusion
---
If you have read the whole article, you must have known how to create a windows 10 bootable. If you still have something to learn, let us know in the comments, and don't forget to share this article with your friends.
How to Employ An Australian Resume Format?
Some of the most important aspects of your job application are a resume, cover letter, and references. This article discusses the importance of including an Australian Resume Format in your employment application.
What is an Australian Resume Format?
An Australian resume format is a type of resume that is typically used by Australians when applying for jobs in the United States and other countries. The format includes sections for work experience, education, contact information, and skills. The goal is to show how you are a good fit for the specific job you are applying to.
If you are looking for an Australian resume format, there is a lot of information available online. Many websites offer templates or tips on how to create your own. The most important thing is to make sure that your resume looks professional and fits the specific requirement of the job you are applying to. Here are some tips on how to create an Australian resume:
Start by gathering all of your work experience and listing it in chronological order. Make sure to include the company name, date started, finished, and any achievements or results achieved. If you have any references who can speak to your work performance, include their contact information too.
Next, list your educational qualifications in as much detail as possible. Include the name of the school, the course title, degree received, and ages when both courses were completed. List any major/minor courses taken and degrees earned if applicable.
Pros and Cons of a Different Resume Format
Australian resumes can be difficult to read for someone not familiar with the format. The font is typically larger and the layout is quite different from the U.S. resume. However, some Australians believe that this format highlights their unique skills and makes them stand out from their American competition.
There are pros and cons to every resume format, so it's important to find the one that will best highlight your skills and help you stand out in a competitive job market. If you are already familiar with the Australian resume format, then it may not be worth switching to a different format just for the sake of being different. However, if you are hoping to gain experience in a new field or are just starting out your career, a different resume format may be beneficial.
Getting Your Resume Read
There are five essential elements to any resume: contact information, education, work experience, responsibilities and skills. Accordingly, the following Australian resume writing format will ensure that your resume is easily parsed and read.
Contact Information: Your name (first, last), title, company name, phone number and email address.
Education: List the type of school you attended (e.g., university, college), the year you graduated and the degree you obtained. List all undergraduate colleges/ universities where you studied if applicable. If you have completed a post-graduate qualification or diploma program, list this as well.
Work Experience: List the dates of your employment beginning and ending as well as the position/s held (if applicable). It is advised to list your positions in reverse chronological order, starting with the most recent position. Use full-time/part-time wage brackets for positions held for more than six months. State your duties and responsibilities clearly. Do not include positions labelled "manager" or "director" since these typically require more than average workloads.
Skills: This section should focus on your strongest skills rather than listing everything you have ever done in your career thus far.
Examples of Different Types of Resumes
When preparing for a job search in Australia, it's important to keep in mind the different types of resumes that are common here. Below are three example resumes and corresponding resume formats to help you get started.
The Traditional Resume
The traditional resume is the most common resume format used in Australia. It typically includes your name, address, contact information, education and work experience, and Titles/Achievements. The traditional resume is usually printed on one side of A4 paper or smaller and should be kept to a maximum of two pages.
The Summary Page
If you're looking for an easier way to showcase your skills and qualifications without writing a lot of information, try using a summary page instead. A summary page is simply a page that includes a brief overview of your qualifications and experience with bullet points or text boxes. Depending on the job you're applying for, this could be enough information to convince an employer to read your full resume. A summary page can be included on any page of your resumes, such as the front or back cover.
The Job Application Form Template
If you want extra help formatting your resume for Australian job markets, try using a job application form template.
Conclusion
If you're looking for a way to improve your resume and/or find a new job, consider employing an Australian resume format. According to recent studies, an Australian resume format is one of the most effective ways to stand out from the competition and land your dream job. Adopting an Australian resume format will help you avoid common mistakes and highlight your skills in a more concise manner, making it easier for hiring managers to identify and assess your candidacy.
How to Make an Attractive TikTok Fonts?
Are you wondering how to make an attractive font for your video content on TikTok? There are several ways to create a font on the popular video sharing platform. You can make your own font using different apps such as LingoJam, Canva, or even by handwriting. Regardless of your goal, make your video content look as attractive as possible and use the tips in this article to get the most out of your videos.
Easy ways of making TikTok Fonts
1. Canva
One of the most popular video-sharing applications, TikTok, has become a hugely successful phenomenon in recent years. It's home to some of the most popular content creators, including Sarah Whelan of Showit Design, Hailey Brooke of NYANEE, and Amethyst Virtual Solutions. One of the keys to making your posts stand out from the crowd is using hashtags. Luckily, Canva has a solution for that problem: attractive fonts!
If you want to use fonts that will catch viewers' attention, consider using holiday script. Holiday script font features joined letters, typical of cursive fonts. It's perfect for captioning travel photos or holiday pictures. Canva also has thousands of free stock images and fonts. The platform also allows you to import your own designs into Canva and schedule them to be shared with friends and followers. And because the design is available directly in Plann, it can be easily edited and shared with others.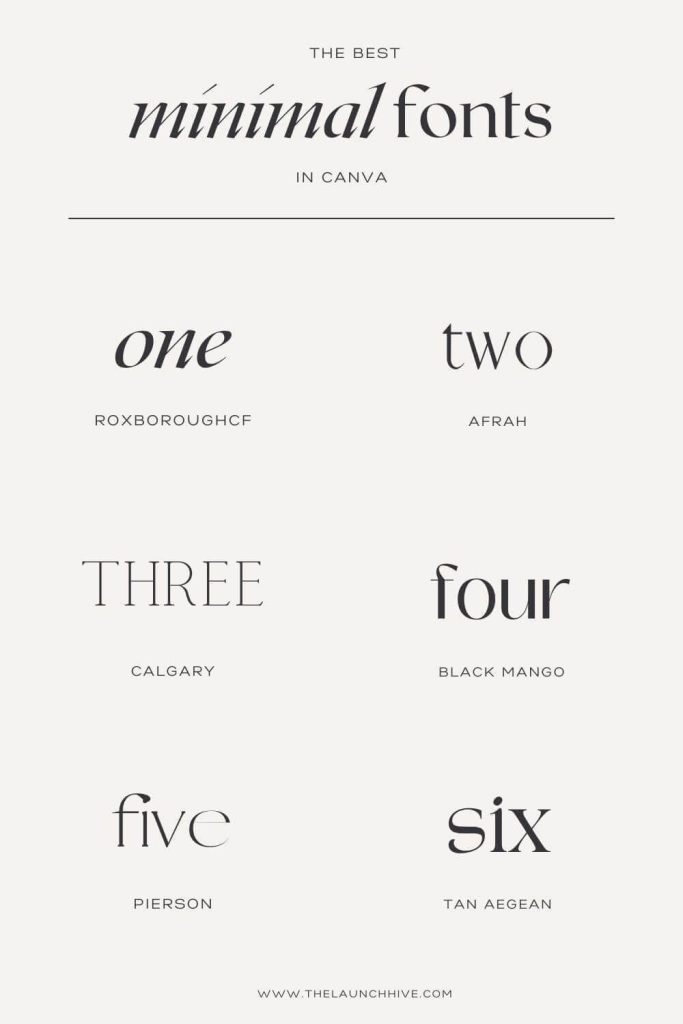 Once you've got a basic understanding of how to use the program, you can begin designing your own videos. The website offers various graphic tools, audio tools, grids, and charts. Then, you can click on the TikTok video button to access your design. It will open in a new tab. Once you've finished editing, choose a font from the library and customize it to fit the video size.
2. TextGenerator.fun
If you are looking to create a unique style for your username on TikTok, you can use Textgenerator.fun's font for your new social media account. This Tiktok font generator has a simple interface that allows you to create unique fonts with a wide range of character sets.
You can copy and paste text from your video or copy the appropriate part of the text from your original clip. You can then paste it into your video or send it to your followers.
There are several fonts available for the TikTok platform, but one of the most popular is Textgenerator.fun, which is a universal font in the Unicode Standard. It is available for English, French, Japanese, German, and many other languages.
This font allows you to write messages in different styles and add wacky symbols and other text. Textgenerator.fun allows you to change font styles and pattern with a click of a button.
Textgenerator.fun is a popular font for TikTok, which allows you to customize the text on your videos. You can even use a custom font to create a custom nickname for yourself. There are several font generators available online that can help you create a unique style for your TikTok videos. While the Textgenerator.fun font for TikTok is a universal font, you can also customize it for your bio.
Also Read: how much does tiktok pay you for 1 million views
3. Typewriter
To create a caption in the typewriter font for TikTok, you can use the Typewriter Font Generator. You'll see several font variations and can also choose to change the color and font style.
Once you've selected the font you'd like, you can also choose to add a border or change the alignment. To make your caption stand out, use the Typewriter font generator to add the proper attribution.
First, choose a font style that matches your personality and your channel's style. This is especially important if you're making a video to advertise a sporting event or amateur competition.
Likewise, if you're using the app to promote contemporary music festivals, you might want to choose an attractive typewriter font for your content. You may even want to create a video to promote a contemporary music festival or a workshop. Choose a font with an individual style and make it stand out from the crowd.
Another way to use the Typewriter font for your TikTok videos is by manually creating the subtitles. You can choose from five different font styles and align them in the way that works best for you. After choosing a font style, drag the text to where you want it. Choose the size and color of the text, as well. This way, your captions will stand out and you'll have a unique video that everyone will love.
4. NEON
If you're trying to figure out how to use a NEON font on your video, you've come to the right place. TikTok is a video-sharing social networking service. Users create short videos of themselves and share them on the service. The company's logo is a three-color musical note that echoes the letter d in its Chinese name, Douyin. The wordmark's accented letter o is also a prominent feature. The closest free font to the lettering for TikTok is Montserrat Semi Bold.
If you're looking to create eye-catching and unique graphics for your videos, you can try a web font generator that allows you to pick a NEON font. The font generator lets you add text, images, or a shadow to any text. After you've chosen the font, copy and paste it into your TikTok username or bio. You can also download the font for free so that your friends can download it and use it.
The fonts for TikTok are free to use, but you can upgrade to the paid version to get additional features. It comes with a huge library of fonts, including emojis, symbols, and quote templates. If you'd like a more premium version, you can purchase the paid version, but if you'd rather try the free version, you can use this tool to test the TikTok font and see if you like it.
How to Help Your Child Develop Confidence?
As a parent, you hope for many things for your child. You want them to grow up and do well academically, develop their talents, find successful and fulfilling careers and live an independent life once they're older. You want them to be happy and develop good friendships. One thing they need to achieve all these goals is confidence. When a child is confident, they have high self-esteem, which builds their social and mental health. How your child thinks and feels about themselves determines how they behave. If you're looking to help your child build confidence, you've come to the right place. Here are several tips you can utilize to raise a confident child.
Change Your Body Language
Children learn a lot from your body language. They can tell when you're upset, sad, stressed, or happy. To help instil confidence in your child, you need to show confidence in your actions. When experiencing a particular challenge, change your body language by standing straight, looking up, and putting a smile on your face instead of slumping your shoulders and showing signs of exhaustion. Your child will learn to embrace challenges and approach problems with confidence.
Consider Your Compliments
Kids need a lot of encouragement on every achievement they make in life. However, you don't want your child to get used to the usual "good job" comment as they may find it hard to distinguish which accomplishments are worth celebrating. Don't praise your child for doing what they were supposed to do. Instead, give them a simple "thank you." You can also develop a rewarding plan to gift your child based on what they did. For instance, if they did well in school, you can gift them a book or box of crayons. You can check out Our Generation and other kid's stores for all your child's gifts.
You also want to be specific when giving compliments to help your child understand. Instead of telling them that their reading skills are excellent, you can point out that their pronunciation of some words is terrific.
Avoid Rescuing Your Child
While it's essential to keep your child safe and prevent them from getting injured or discouraged, you will not be doing them any good helping them do what they want. Children need to know that it's okay to fail, but they can accomplish anything with determination. They learn to succeed by overcoming obstacles, not helping them or keeping them away from their challenges. Allow your child to take risks and encourage them to do more. You can even attempt the same challenges and fail on purpose to help them feel that it is not wrong to make a mistake.
Give Them Room to Make Decisions
Allow your child to make independent decisions from a young age. Learn to have multiple options for them and ask them to choose what they want. For instance, don't ask a four-year-old what they want for dinner. Instead, give them options to choose from. At the same time, ensure that certain choices can only be determined by you. For instance, let them choose what to eat or wear, but not when to eat, play or go to school..
Nurture Their Special Interests
Expose your child to multiple activities and observe what they prefer to do most. Determine whether they develop a liking for music, cooking, cars, beauty, arts, or any other skill and enroll them in a class of their interest. Help them take advantage of their interest and connect with other children. For example, if your child likes soccer, help them interact with other children in their school or neighborhood that like soccer.