Review of the best Maintenance Plugins for WordPress 2022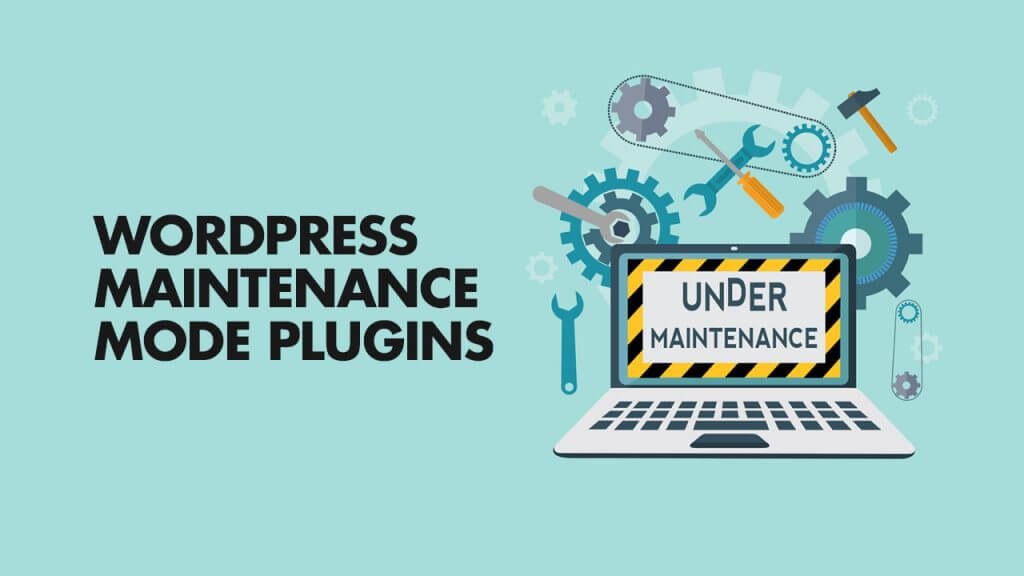 As of today, WordPress is an open-source content management system. It only takes a few minutes to download and set up. The term "open source" refers to freely available software for anyone to use and modify.
For example, the plugin can enhance WordPress themes or SEO. Even if you're still on the fence, rest assured that there is a distinction. The Coming Soon Mode and the Maintenance Mode each have their applications.
You need to know only one thing about launching a new website. A "coming soon" page is essential for launching a new website. Focusing on how the page is launched is necessary. Don't be frightened. In the long run, the benefits of having a standout page far outweigh the time and effort required to create one. Organize and plan. Add a bit of effort. Enjoy the first day of visitors to your website. Use social media, networking, and personal connections to build your network. Using them can help you expand your Coming Soon page.
There is also the option of going into "Maintenance mode." You can easily hide broken pages from visitors by creating a maintenance mode page and placing it on your site. The site administrator is responsible for maintaining the website and all its features and functions. You can use it to fix any issues with the functionality of your website by updating your operating system, plugins, and themes. Everything is possible today. It's as simple as turning on Maintenance Mode.
Let's suppose we've learned the difference, and then we can proceed. In this article, we'll go over three useful plugins in greater detail.
The existence of "Coming Soon" pages is critical to the site's future growth. No one wants their idea to fail and be neglected, especially if it is a particular business. Coming Soon & Maintenance Mode provides you with an infinite number of themes to choose from.
A Coming Soon page can now be created that will be remembered for a long time. You'll have to come up with something truly memorable. You'll be able to find a variety of options and settings to suit your preferences. As a bonus, you'll be able to save time. Then there's the fact that time is money, too.
The best part is that you're done in just five minutes.
There is a slew of other advantages to using this plugin as well. Here are a few examples:
As many licenses as you need can be created and managed.
In order to activate a domain-activated license without a license key, you must create a keyless license.
Configure the white-label option, different templates, and the expiration date for each license individually.
You may find a detailed list of sites using your licenses.
It is possible to disable sites and permits as needed.
And more.
Creating a landing, coming soon, or under construction page is essential to digital marketing. We must be aware of the variations among these sites. There should be a clear message on each of those pages.
Customers will be able to access the brand, business, and products through the website. It would be best if you always had a goal in mind. To achieve your goal, all you have to do is focus on that goal.
You'll save even more time with UnderConstructionPage. Beautiful templates are added every week.
Key features:
Building blocks that you drag and drop.
Hundreds of page templates.
There are maintenance and coming soon pages for every niche.
There are millions of high-quality images to choose from.
Tracking of Affiliates and Traffic.
Support that is both quick and courteous.
Keeping a website up-to-date is essential to its success. Changing something on your website, performing routine maintenance, and making repairs are all included in this. Current. Fresh. Updated facts. What does it say about these words?
Many website owners fail to realize that maintaining a website is just like maintaining any other piece of property. Having a website isn't something you can do and then walk away. As a result, success is elusive. The goal is to have satisfied customers, and an updated and new page with new information will help you achieve this.
We've got a third plugin for you: Maintenance. Several advantages are provided, as are with the first two. It's easy to use, and you can add themes, logos, and anything else you can think of.
Key features:
HTML/CSS layout that is retina-ready.
The backdrop for the entire screen.
Customizable color schemes for fonts, icons, and the overall backdrop.
Customize title, headline, and text.
Front-end login for users.
Status in the admin bar.
503 error can be turned on or off.
Google Analytics supports it.
The list goes on…
Effort and determination are required to produce a high-quality page. There is a price to pay. Today, we believe that we have reached the pinnacle of technological progress. The only certainty is that we don't know what lies ahead. The fact that many things have been made easier for us is undeniably good.
Finding the right WordPress plugins can be difficult due to their abundance. Don't be afraid when we talk about WordPress and the plugins mentioned. There's absolutely no room for error here. In the end, there is nothing you can lose.
If you're lucky, you can walk away with a lot. Isn't it time we learned to value our free time more? WordPress's extensibility is enhanced by the wide range of third-party plugins it supports. You'll have more time to do other things if you use these plugins. Remember to research all plugins before making a final decision thoroughly.
To avoid overloading the system, do not collect everything. Installing a plugin isn't like collecting Pokemon. Putting the jokes aside, the plugins described here are more than adequate.
Thank you for reading, and we wish you All the best!
If you want to watch sports online, but are unsure whether it's legal or not, Streameast Pro can help you out. While most free streams are illegal, streameast Pro's broadcasts are fully legal.
This means that you'll never have to worry about copyright issues. You can watch a wide variety of live sports events, including NFL, MLB, cricket, and more.
There are many different channels available, including ABC, CBS, and FOC. And despite its freemium nature, streameast supports multiple devices, including smartphones, tablets, and PCs.
What is streameast pro?
Streameast Pro is a popular free streaming website. Its features have made it popular around the world. Streameast also provides related sports information. Its table of contents is updated weekly.
It is important to understand what Streameast offers and how it differs from other free streaming websites. Here are some of its benefits. Here are some of the reasons to download the application. This is a good alternative to Streameast.
Features of streameast pro
Streameast Pro is a live streaming service that offers users a wide variety of streaming options. You can watch almost any sport, such as football, basketball, or baseball, and you'll never have to worry about ads. You can even watch radio stations and popular television networks, including ESPN and CBS.
However, this service does have some limitations. Depending on your Internet connection, you may experience problems streaming some of these channels. However, if you're determined to make the most of streameast, then it's worth the price.
If you're a sports fan, then this service is the perfect choice for you. Not only does it offer a large library of sports events, but it also offers live chat, allowing you to connect with other fans during the game. You can also change your time zone and access local tournaments in your area.
You can even find free live sports events if you're not in the United States. But be aware that some of these sites aren't available in every country.
Here are some of its features which makes it best to use for streaming:
· Streameast is a freemium service
There are numerous streaming services available to stream sports events. Streameast is free to use, and you will not have to worry about unintentional advertisements. You can watch any live sports event on your desktop, smart TV, or mobile device. You can also stream various TV channels in HD. It has a clean design and allows you to follow the games on several prominent social media platforms, including Twitter and Facebook.
Streameast is a streaming website that offers live sports content. You can stream NFL, NBA, UFC, and more without a subscription. This free service also features a DVR feature. Streameast supports all major devices and offers a mobile app for offline viewing. However, if you are a fan of streaming live sports, Streameast may not be right for you.
· Streameast offers NFL, MLB, and cricket games
If you are looking for a streaming service that offers NFL, MLB, and cricket games, you've come to the right place. This app has many options to choose from and is free to use. This application features NFL, MLB, and cricket games, as well as daily competitions. This app is designed for sports fans and allows you to watch games from anywhere. In addition, it's free to download.
Streameast has more than twenty sports broadcasts and more to choose from. It also allows you to watch games from many other leagues around the world. If you're a big sports fan, you'll be happy to know that you can watch NFL games on the go for free! The best part about this app is that it's available to anyone who wants to watch their favorite teams and athletes.
· Streameast offers unlimited simultaneous streams
There are many advantages of Streameast Pro. This software allows you to watch unlimited streams at the same time. You can change the format of your streams, double-stream, and change HD videos. You can also communicate with other sports fans and download your favorite movies. Streameast Pro also has a great customer support team and a variety of premium features. There is a free version available to trial. If you are unsure about its worth, you should try it for free.
If you have a limited amount of bandwidth, you might consider using Streameast Pro. It allows you to watch up to five live streams at a time. In addition, you can monitor every move in your favorite league and watch live sports. The table of contents is updated every week, and you can access the latest events of your favorite sport without interruption. You can even share live streaming content on your social media accounts.
· Streameast is safe to use
One of the most important questions you should ask yourself before using Streameast is whether it is safe to use. The answer to this question depends on what you consider to be "safe" and what you value. While many streaming sites are completely safe, there are some things you should always be aware of before you install anything on your computer.
For example, if you want to use Streameast to watch free TV shows or movies, make sure to keep in mind that the website that hosts the content is hosted by a company called cloudflare.
While most streaming services do not offer NFL games, Streameast does have access to the NFL. Streameast offers live coverage of all regular-season games, playoffs, and the Super Bowl. You can watch games on your computer, mobile device, or television, depending on your preference.
It is possible to watch NFL games without cable, but you may experience some problems with bandwidth. However, if you can't get a cable subscription, Streameast may be your best option.
· Streameast is an alternative to Hulu
The first thing you will notice about Streameast is that it is free to use. While some people might be concerned about the fact that this is a free streaming service, this isn't necessarily the case. You can even request content from the website.
In addition, there are no sign-up costs or subscription costs. However, you should be aware that this website isn't completely legal. It keeps changing domain names and is continuously being blocked by the government.
If you're looking for a free alternative to Hulu or ThePirateBay3, you may want to try Streameast. It offers free sports streaming, and is widely considered to be the best in the business. You can watch multiple streams on different devices, record videos, and record TV shows.
Streameast also offers a large selection of live sports. The website also supports HD content. Streameast is one of the most popular alternatives to Hulu, and there are many other great reasons to try it out.
Streameast Pro Pricing
Streameast is a popular online streaming service that offers live streaming of major league sports in the United States. It also features some coverage of international events. Streameast offers users the ability to watch NFL games online without paying for cable. The site is available in both English and Spanish, and it offers a variety of streaming formats.
The basic pricing plan of Streameast Pro starts from $12.99 per month.
Users can watch multiple sports events at the same time, with no commercial interruptions. The website offers a variety of different camera angles, as well as multiple languages. Streameast is primarily available for sports, though there are special sections for fans of football and baseball.
The site also offers free streaming of a number of events, including football, baseball, soccer, and rugby. However, if you want to watch more games, the premium "Pro" membership is worth considering. You can stream multiple games from the same subscription. Streameast also has an easy-to-use mobile app. You can stream from anywhere in the world. The mobile app offers high-quality streaming and is optimized for mobile devices.
Streameast Pro Pros and Cons
· Pros
Streameast is a popular pirate website that allows you to watch live sports and other videos for free.
Unlike other sites that may charge for their content, Streameast offers high-quality video and audio for every sporting event.
You can customize video settings and even change the time zone for each game.
Its smooth user interface lets you load videos without lags. You can also interact with other sports enthusiasts and discuss upcoming events.
Streameast combines style and content in an elegant and modern design. Its user interface is easy to navigate with well-defined sections and block thumbnails.
It features live sports scores, history, trivia, and other content that will help you make an informed decision.
It also has a sleek, modern design and can be followed on popular social networking sites like Twitter and Facebook. There are also a few cons to be aware of before making your final decision.
· Cons
The first thing that you will notice about Streameast Pro is that it has a very basic interface and design. It doesn't have the same sleek look and feel as other video streaming apps, but this can be a good thing if you are looking for something simple and easy to use.
There are no customization options for the layout or appearance of the app. You can't change the background color or the fonts used, so if you want to make the app match your website's design, you'll need to do that manually.
The app doesn't offer any kind of video player.
Conclusion
If you are tired of paying for Streameast Pro, here are a few alternatives. The first is a free alternative that will allow you to stream unlimited content. Streameast has become an icon of streaming services in the internet due to its features and contents. However, if you want to avoid paying for this service, it's best to stick to a free alternative. Streameast Pro is one of the best free alternatives on the internet.
Streameast offers several features that allow users to watch legitimate content without compromising their privacy. One of these features is its Administration area, where users can manage their accounts and change their preferences. There are also features available for double streaming videos and changing to HD. In addition to all of this, streameast allows users to chat with other sports fans and download movies. Streameast also has excellent customer support. Furthermore, users do not have to worry about malware or pop-up ads while streaming.
Instagram has become one of the most popular social networks today, and it's easy to see why. Users can share their photos and videos with the world, and anyone can follow them. But there's a problem with this: no one wants to log into Instagram. It's a hassle, and people don't like to do it. That's where an online Instagram Viewer like Picuki is needed.
If you're on Instagram and you've ever wanted to be able to view photos without having to log in, then you'll want to check out Picuki.
But What is Picuki Instagram Viewer and what is it used for?
What is Picuki?
Instagram may be seen on Picuki without requiring a login.
If you're conducting market research and want to look for results based on a specific place or hashtag, you may use this to preserve your findings.
For those who haven't made their profiles private, Picuki allows you to browse their stories as well as save them.
Additionally, Picuki allows you to view the entire captions under each post without having to touch down to do so.
What is Picuki used for?
Undeniably, Picuki is best known for its ability to view Instagram without logging in just like the Yooying Instagram Viewer do.
It's also a great way to search for photos based on a specific location or hashtag.
This means that if you have an account on Instagram and want to keep your findings private, you can still view them.
You can also save your findings, so you won't have to go through the trouble of logging in every time.
In fact, Picuki makes it so simple that even kids can use it. All you have to do is go to Picuki.com and enter your username.
The next step is to select the option to "view Instagram".
Here are some other uses of Picukiare mentioned below:
To hide your Identity
Sometimes, you have to search someone's profile but you don't want to show your identity by following them first. In this case, Picuki Instagram Viewer is helpful.
For instance, if you are a boy and you want to see the images and videos of your crush then you might not want to follow her. But using this free Instagram Viewer without logging in, you can access and view the photos and videos of the user. 
How to use Picuki?
Following these steps will allow you to make use of Picuki:
Go to the Picuki official website's home page.
The usage of this website does not necessitate registration.
For free and with complete privacy, this site is the best option.
In the search bar, type in the name of the account you need.
In public mode, you can access all of the account's photos, videos, and stories.
To be able to follow a private account, you must first make a follow request.
All done! Picuki and all of its countless features are now available on Instagram.
Is Picuki anonymous?
Because picuki hides your identity just like pikdo from the rest of the world, no one will be able to tell that you're monitoring their accounts. As an anonymous user, you have the advantage of spying on your competitors.
You can now access the entire world from the palm of your hand because the planet has shrunk in size. The best features of Picuki are primarily available on PCs and laptops. Picuki has a lite version for iOS devices like the iPhone and iPad.
So yet, there have been no Android apps released. In the near future, launching an Android app will be a significant milestone.
Action Camera Flashlight: 5 Best Products and How to find the perfect flashlight?
An action camera flashlight is a useful tool to help you take pictures and record videos. These devices have become an essential part of our modern lifestyle.
Sharing these images and videos on social media is as easy as clicking a button. You do not need to spend hours scouring the internet for the best flashlight to meet your specific needs.
Just check out our list below and make sure you're prepared to use them! The best part? You don't have to invest in one to use your action camera flashlight.
In addition to their light, an action camera flashlight should be designed to stand up to the wear and tear of a busy lifestyle. It needs to be durable, shock-resistant, and waterproof, among other features. It should be compatible with your action camera, and it shouldn't be too bright.
If you're using your camera in low-light conditions, a lower-lumen flashlight will do. It may be a good idea to invest in a flashlight that has a lower lumen rating if you're only using it to record the occasional sports game.
About Action Camera Flashlight in Harshest Conditions
An action camera flashlight must be tough enough to withstand the harshest conditions. They must be compact, weatherproof, and shockproof. In addition to being durable, an action camera flashlight should have no glass parts and be shock-proof.
It should also have a long battery life. A good action camera flashlight can also provide hours of bright lighting, making it an indispensable tool for any outdoor adventure. However, make sure to check the specifications of your flashlight before buying.
An action camera flashlight will not only allow you to capture images in low light, but it will also help you see better in dark and under water conditions.
Since many action cameras do not come with a built-in flashlight, they won't be as effective in low-light situations as a DSLR or Mirrorless camera. The latter is also not equipped to take long-exposure shots, so an action camera flashlight will come in handy.
Best Action Camera Flashlight
While purchasing an action camera flashlight, one important factor to consider is the battery life. Different users require different battery life. For short-term recreational use, you don't need an excessively long battery life.
If you plan to use the flashlight for several hours each day, however, you should choose a flashlight with a longer battery life. Here are some factors to consider when purchasing an action camera flashlight:
· Litra Torch
If you're looking for a quality flashlight for your action camera, consider the Litra Torch. This high-quality light provides an even, wide beam to illuminate anything in its path. Its 80-degree beam angle fills up to 160 degrees. You'll never have to worry about lighting up your surroundings again, and its compact size means you can easily take it anywhere you go. Here are some of the reasons why it's an excellent choice.
This 1.5-inch LED action camera flashlight produces an incredible 800 lumens of light. The Litra Torch features a wide angle of 80 degrees, 16 LEDs, and three brightness levels. The Litra Torch is compatible with most action cameras and comes with a white diffuser, belt clip, GoPro 1/4-20 finger mount, and a USB charging cable. The Litra Torch also works with most other brands of action camera flashlights.
The Litra Torch comes with a Cold Shue Mount that makes it easy to attach to GoPro cameras or DSLRs. This mount comes with a tripod screw and cold shoe on the bottom. It also comes with a multi-function ball swivel joint with a locking lever. It can hold a heavier camera with ease. However, there is one caveat to the Cold Shue Mount: it has limited battery life.
Another consideration when purchasing a Litra Torch for action camera flashlight is its durability. It must be sturdy enough to survive the elements of an active lifestyle. For example, you may want to use your flashlight for underwater video shoots. A waterproof enclosure is also essential. If the flashlight has a long battery life, you can shoot longer videos without worrying about damage to the camera. If you are looking for a low-priced, high-quality option, you can look elsewhere.
· Nitecore GP3
The Nitecore GP3 action camera light is a versatile lighting device that can be used in both filming and outdoor photography. Its sliding diffuser made of high transmittance material allows it to effectively reduce color noise and improve image quality. With a maximum output of 360 lumens, it is the perfect lighting device for both filming and outdoor photography. And because it is waterproof, it is a perfect choice for a wide variety of uses.
This powerful action camera flashlight features five levels of brightness and strobe mode, making it ideal for filming, photography, or just illumination in the dark. It also includes an onboard USB charging port and an 1180mAh Li-ion battery for a long runtime of 235 hours. This lightweight, compact device is compatible with different brands of action cameras and can be mounted on a selfie stick, a wristband, or a helmet.
The GP3 has an impressive battery capacity and comes with an internal cooling system and fan to keep it cool. This action camera flashlight is capable of delivering 335 full-power flashes, making it the best underwater and action camera available. It can also be used for making vlogs on social media. But what if you don't want to use your camera in low light? A Nitecore GP3 action camera flashlight will help you shoot great video and photos.
Another great feature of this flashlight is its high CRI. This high quality flashlight can light up any outdoor activity without sacrificing your safety. It is also ideal for use when using a remote camera. But you should take care to avoid prolonged exposure to the light, and it's not recommended for children. Also, don't disassemble it. Otherwise, it will void the warranty. This will result in a malfunction of the flashlight, so don't try to disassemble it!
· ULANZI VL9
The ULANZI VL9 action camera flashlight is a powerful and compact torch that can easily fit in your hand. It has 162 LEDs and can be dimmed with three settings: bright, medium, and low. With a built-in rechargeable Li-ion battery, you can take photos or record non-stop videos for up to 30 minutes. It also has two USB charging ports and a USB cable.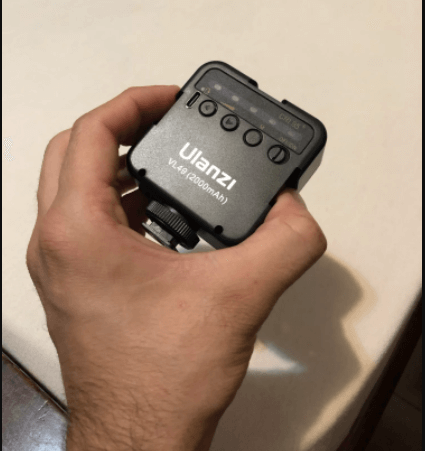 Another great feature of this ULANZI VL9 action camera flash is its waterproof design. It has a 33-foot range of illumination. It also includes a temperature-control feature that allows you to adjust the light's brightness. The ULANZI VL9 action camera flashlight is water-resistant, which is important if you plan to use it in water or in remote areas. This flashlight is also compact and lightweight, so you can easily put it in your pocket or bag.
This action camera flash is a great addition to your collection of video equipment. The ULANZI VL9 action camera flashlight is compatible with most DSLRs and action cameras, including the GoPro Fusion. It is compatible with Nikon, Sony, Panasonic, and Canon SLRs. It also has four different brightness modes that allow you to adjust the light intensity to the appropriate conditions for photography and videography. The ULANZI VL9 is compatible with most types of action cameras, and its price ranges from $30 to $70.
Another useful feature of the ULANZI VL9 action camera flash is its Strobe mode, which is ideal for signaling and visibility. With four brightness settings to choose from, this flashlight provides the right amount of light and covers the entire subject. Moreover, it is water-resistant and has a range of 33 feet. So, if you want to use it when the light is not available in your pocket, you should get it as soon as possible.
· Suptig XShot
The Suptig XShot is a waterproof camera that has a built-in flashlight. The 64 LEDs provide an impressive 360 degrees of light, and it even has modes for different lighting situations. Whether you're in the pool or out on a hike, this waterproof camera will come in handy. Whether you're filming underwater or just walking around the neighborhood, you'll be able to find the best location and use your camera's flashlight to illuminate your subject.
The Suptig XShot has three modes of light and a three-level brightness setting for different shooting conditions. The flashlight is perfect for hiking, biking, and taking family photos. It also works well for underwater and diving shots. This action camera flashlight even comes with a carrying case to protect your camera when you're on the go. This is a very versatile flashlight and a great addition to any kit for your next adventure!
The Suptig XShot has three modes of light and a rechargeable battery that allows it to operate at three different brightness levels: high, low, and flash. This flashlight is dimmable, and is perfect for nighttime activities. It also works well with cameras like XioYi SJCAM Sj4000 and the GoPro Hero 7. Its battery is also rechargable, giving it up to six hours of usage.
Suptig XShot dimmable LED video light is made of aluminum alloy, which makes it lightweight, robust, and waterproof. It has 64 high-quality LEDs that provide 5500K white light. It can be easily adjusted and comes with a micro-USB cable. Compatible with GoPro Hero 3-10, GoPro Hero Max, and Fusion models, the Suptig can be mounted on any camera's hot shoe seat.
· Suptig XShot Dimmable Waterproof
The Suptig XShot DimmABLE Waterproof action camera flashlight is waterproof and is compatible with a variety of cameras, including the popular GoPro Hero. It also works with Sony Action Cameras and SLR cameras. It features three modes of light: bright, dim, and white. You can choose from either of these modes to take the photos or videos you want. You can also use it to take underwater photos and videos.
The Suptig XShot DimmABLE Waterproof action camera flashlight is the latest version of the Suptig XShot. Its upgraded version is slicker and more perfect for vlogging. It has a built-in 2000mAh Lithium battery that requires two hours to recharge. It has a range of up to 120 minutes of maximum brightness and 300 minutes of minimum brightness.
The Suptig XShot DimmABLE Waterproof is one of the best low-light action camera flashlights on the market. Its 64 LEDs offer a wide range of illumination. Its color temperature ranges from 5500K to 600K. The Suptig XShot also has three different modes of illumination for varying lighting conditions. You can adjust the brightness to match your preferences.
The Suptig XShot DimmABLE Waterproof action camera flashlight is compatible with most popular action cameras. It has multiple brightness settings, a built-in battery, and is waterproof down to 164′. This means it is an excellent choice for diving, since it will not rust even in the deepest water. This waterproof action camera flashlight can be used with a GoPro or any other action camera.
How to Find a High-Quality Action Camera Flashlight?
Before you buy an action camera flashlight, it is essential to consider the use of the flashlight. You may need a longer or shorter battery life, depending on the usage. If you plan on using the camera during short recreational activities, you do not need an extremely long battery life. However, if you plan on using it for longer periods, you may need a longer battery life.
· Consider Lumens
To get the most out of your action camera flashlight, it is essential to consider its lumens. Lumens are measures of brightness and reflect the intensity of the light. High-lumen flashlights will provide you with a bright light, while low-lumen flashlights will provide adequate lighting for a shorter amount of time. A good flashlight is waterproof and shock-resistant.
· It should be shockproof, weatherproof
In addition to the brightness, a high-quality action camera flashlight will be shockproof, weatherproof, and compact. It should also be free from broken glass. It should be able to give hours of illumination. You should also choose one that does not have glass parts or a small battery. Ultimately, you must choose an action camera flashlight that suits your needs and your budget.
· Should be brighter
A high-quality action camera flashlight will give you a brighter light than the median LED light. It is also better for photograph taking, as the action camera flashlight will save battery life. And that is important, especially if you intend to stay outdoors for an extended period.