Review of the best Maintenance Plugins for WordPress 2022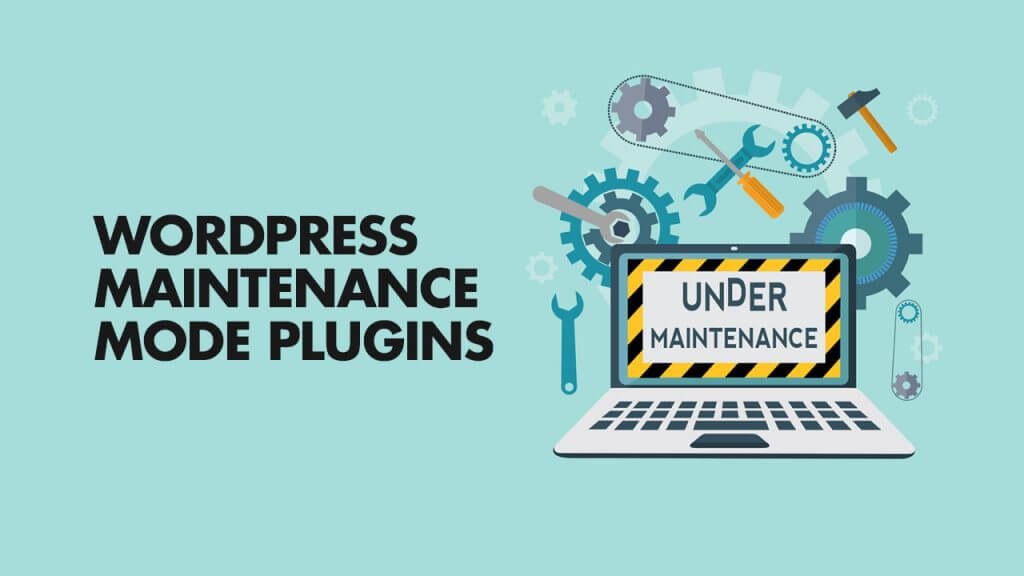 As of today, WordPress is an open-source content management system. It only takes a few minutes to download and set up. The term "open source" refers to freely available software for anyone to use and modify.
For example, the plugin can enhance WordPress themes or SEO. Even if you're still on the fence, rest assured that there is a distinction. The Coming Soon Mode and the Maintenance Mode each have their applications.
You need to know only one thing about launching a new website. A "coming soon" page is essential for launching a new website. Focusing on how the page is launched is necessary. Don't be frightened. In the long run, the benefits of having a standout page far outweigh the time and effort required to create one. Organize and plan. Add a bit of effort. Enjoy the first day of visitors to your website. Use social media, networking, and personal connections to build your network. Using them can help you expand your Coming Soon page.
There is also the option of going into "Maintenance mode." You can easily hide broken pages from visitors by creating a maintenance mode page and placing it on your site. The site administrator is responsible for maintaining the website and all its features and functions. You can use it to fix any issues with the functionality of your website by updating your operating system, plugins, and themes. Everything is possible today. It's as simple as turning on Maintenance Mode.
Let's suppose we've learned the difference, and then we can proceed. In this article, we'll go over three useful plugins in greater detail.
The existence of "Coming Soon" pages is critical to the site's future growth. No one wants their idea to fail and be neglected, especially if it is a particular business. Coming Soon & Maintenance Mode provides you with an infinite number of themes to choose from.
A Coming Soon page can now be created that will be remembered for a long time. You'll have to come up with something truly memorable. You'll be able to find a variety of options and settings to suit your preferences. As a bonus, you'll be able to save time. Then there's the fact that time is money, too.
The best part is that you're done in just five minutes.
There is a slew of other advantages to using this plugin as well. Here are a few examples:
As many licenses as you need can be created and managed.
In order to activate a domain-activated license without a license key, you must create a keyless license.
Configure the white-label option, different templates, and the expiration date for each license individually.
You may find a detailed list of sites using your licenses.
It is possible to disable sites and permits as needed.
And more.
Creating a landing, coming soon, or under construction page is essential to digital marketing. We must be aware of the variations among these sites. There should be a clear message on each of those pages.
Customers will be able to access the brand, business, and products through the website. It would be best if you always had a goal in mind. To achieve your goal, all you have to do is focus on that goal.
You'll save even more time with UnderConstructionPage. Beautiful templates are added every week.
Key features:
Building blocks that you drag and drop.
Hundreds of page templates.
There are maintenance and coming soon pages for every niche.
There are millions of high-quality images to choose from.
Tracking of Affiliates and Traffic.
Support that is both quick and courteous.
Keeping a website up-to-date is essential to its success. Changing something on your website, performing routine maintenance, and making repairs are all included in this. Current. Fresh. Updated facts. What does it say about these words?
Many website owners fail to realize that maintaining a website is just like maintaining any other piece of property. Having a website isn't something you can do and then walk away. As a result, success is elusive. The goal is to have satisfied customers, and an updated and new page with new information will help you achieve this.
We've got a third plugin for you: Maintenance. Several advantages are provided, as are with the first two. It's easy to use, and you can add themes, logos, and anything else you can think of.
Key features:
HTML/CSS layout that is retina-ready.
The backdrop for the entire screen.
Customizable color schemes for fonts, icons, and the overall backdrop.
Customize title, headline, and text.
Front-end login for users.
Status in the admin bar.
503 error can be turned on or off.
Google Analytics supports it.
The list goes on…
Effort and determination are required to produce a high-quality page. There is a price to pay. Today, we believe that we have reached the pinnacle of technological progress. The only certainty is that we don't know what lies ahead. The fact that many things have been made easier for us is undeniably good.
Also checkout : 5 Best Plugins for SEO
Finding the right WordPress plugins can be difficult due to their abundance. Don't be afraid when we talk about WordPress and the plugins mentioned. There's absolutely no room for error here. In the end, there is nothing you can lose.
If you're lucky, you can walk away with a lot. Isn't it time we learned to value our free time more? WordPress's extensibility is enhanced by the wide range of third-party plugins it supports. You'll have more time to do other things if you use these plugins. Remember to research all plugins before making a final decision thoroughly.
To avoid overloading the system, do not collect everything. Installing a plugin isn't like collecting Pokemon. Putting the jokes aside, the plugins described here are more than adequate.
Thank you for reading, and we wish you All the best!
Read More: WordPress CRM plugins