How to Make a Responsive Ecommerce Website Design?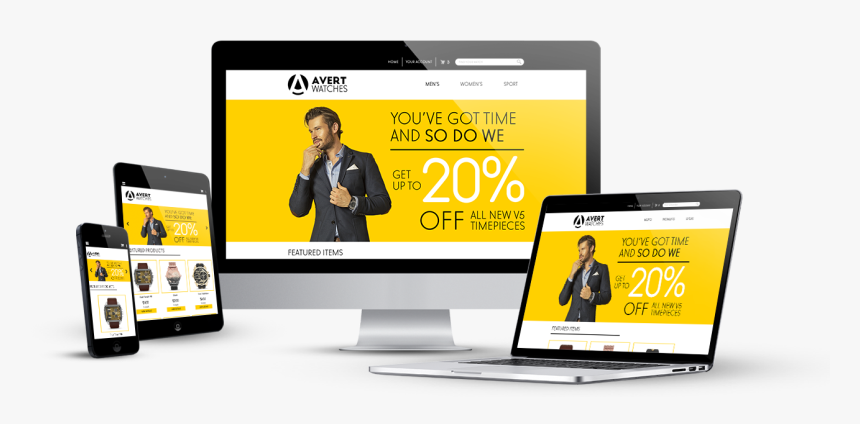 The era in which we are living is all about ecommerce, whether shopping, education, or medical assistance. Everything is shifting towards online platforms. It provides flexibility to the users and owners as well. It also helps in managing challenging times.
Although there is a lot of competition in the market, this is highly important to consider all the factors. By keeping its significance in mind, designers and developers must focus on the features. In addition, focus on making a responsive ecommerce website design and work on its functionality. All these components together help in grabbing more customers and converting them into potential clients.
Without a single doubt, website designs include graphics, fonts, colors, images, and quality content. These qualities will make the users go through the website completely. On the other hand, it will be the reason for purchasing products from your site.
How to Make a Responsive Ecommerce Website Design?
Hundreds of questions are there that arise regarding building and creating functional site structures. Therefore, an ecommerce web design company is making sure to educate on this topic as much as possible. When you are thinking of designing a website, take a survey and decide afterward. Look for dos and don'ts to avoid any complications. Also, it will be great to implement a design that forces customers to take productive action.
Let's discuss the process of designing a responsive website in detail:
1- Site Speed is Crucial:
Imagine a visitor is searching for products similar to yours, but the website is not working and taking too much time. It will definitely make them leave it. So the responsive ecommerce website design solves all these problems. Speed is essential for retaining the existing clients and grabbing new ones.
2- Include Proper Search Bars:
No one wants to keep scrolling for hours. Just like famous brands, try to include a search option. This will help the users to find out their desired product or information about it. Also, more customers will be engaged in the procedure. The feature of search bars improves the ability to search more about the desired product within no time. So the usefulness of this, including advanced features, will be there.
3- Focus on Image Quality:
The first thing which a visitor will see before adding it to the cart is its presentation and price, and effectiveness. Thus, responsive ecommerce website design is mandatory to look forward to and make online presence stronger. No matter which product your company is dealing with, try to make pictures clear.
Color therapy is famous. It will contribute to the negative aspect, and customers will be closing a site because of too many bright colors. Similarly, a few of the colors are highly responsible for making the users easily keep visiting the website. On the other hand, there are some shades that directly affect visions. This is why designers should go for themes that are professional. Don't overdo anything.
5- Make it Mobile-Friendly:
These days customers want everything mobile-friendly. It is becoming the end of the current world. Approximately millions of users find it feasible to visit websites on their phones. So the demand for making responsive ecommerce website design won't be old-fashioned in the near future. Therefore, it would be an excellent decision to go for these features.
6- Add Flawless Checkout Procedures:
The majority of the time, the website redirects a lot, and the cart products are removed. This offends the customers easily. To overcome this issue, it is important to build and design checkouts with accuracy. So customers find it useful while selecting multiple products. Also, the suitable usage of designing and development will save a lot of time. Don't waste time and start approaching things that make sense in the development and designing methods.
7- Link Social Media Buttons:
However, people don't consider it an important factor in building a responsive website. In reality, this plays a prominent role. You can simply make the user see your social media platforms to get informed about the current announcements. It is only possible when there are social buttons that are available on the website. In this way, visitors can help in getting more exposure to the company.
8- Connect with Customers by Email:
Do you know that customers' email addresses are the way to engage them for future brand building? Yes, that's true. By saving information about clients, you can send them reminders. It is a part of website designing because the development will solve this and add this to the website. In addition, it will be helpful for those customers to leave the purchases in between due for any reason.
9- Reviews and Proofs Work Wonders:
It is obvious that a person who is going to purchase from you must have trust in your brand. This is possible by adding clients' proofs and reviews. After going through them, visitors will be satisfied at the time of purchasing products. So ultimately, this element also comes under responsive designs and powerful website building. Many people don't consider this as an essential part, but it makes a huge difference.
10- Invest in Professional Branding:
The voice and tone of the content matter the most. Thus, professionalism never fails in giving a positive impression to the visitors. It helps in improving the communication with the customers. With the help of professional steps and making a responsive ecommerce website design, more visitors will be interested to know your brand. This will be the start of generating brand identity and reputation among the users.
To find more information about importance of branding, you should try Amazon Seller Fees for Amazon sales.
Think from User's Perspective:
There is no harm in thinking from the user's perspective because, in the end, this is all you need to bring improvements. Once things are sorted, it becomes convenient to add or subtract website designs and features according to market trends. Secondly, after understanding the effectiveness and desires of customers, a brand will be able to focus on building more options to stand out from other businesses. Never take flexibility and reliability for granted.