What is IAM Identity and Access Management Explained?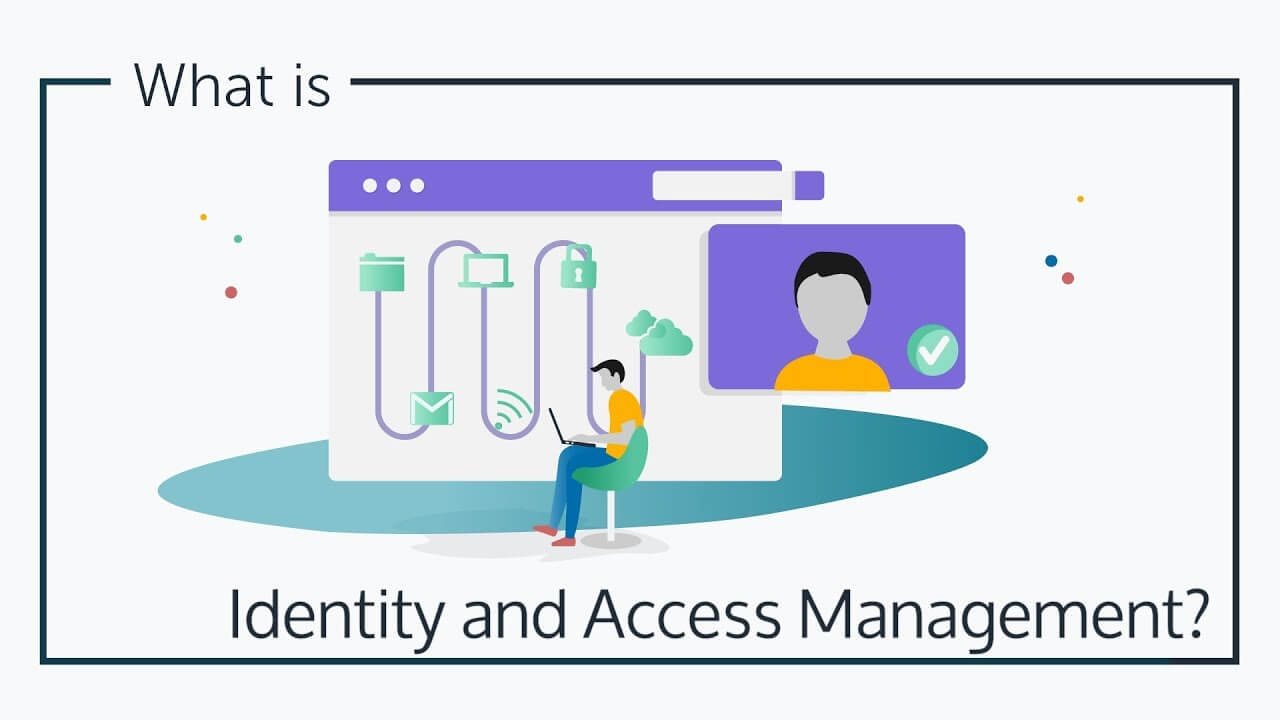 If you're considering purchasing an IAM solution, here are some things to consider: Cost, Verification, Authentication, and Integration with other systems. In this article, we'll outline the main benefits of IAM and explain how it can benefit your company. After reading our article, you should be better equipped with the definition of identity and access management (iam) and choose the right solution for your needs. IAM identity and access management are key elements of any successful information security program.
Verification
IAM is a security technology that combines authentication, authorization, and verification. The first step of this process is to determine how individuals should be identified. For example, a company may use an employee number, name, or other criteria to identify individuals. Once these factors are identified, they should be sorted into roles. These roles determine the level of access that an individual has to various resources. Finally, IT groups must be able to set permissions for users quickly.
IAM solutions were formerly password-protected platforms or devices. Users would then enter a username and password. Password-based authentication was expected but insufficient for many enterprises; therefore, businesses must adopt more stringent identity verification criteria and permissions. As a result, Microsoft Active Directory (AD) emerged as a viable solution. As a result, a company may manage its user accounts without difficulty by utilizing this method.
Authentication
Authentication in IAM identity and access administration is becoming an increasingly critical part of security and compliance in today's enterprise. It helps to centralize identity and access management across an organization, creating a single source of truth and enabling monitoring of the entire IT infrastructure. The benefits of IAM go beyond protecting users, however. Organizations now have to deal with non-human entities that are often challenging to secure.
Authentication is an essential component of identity and access management, allowing you to verify an individual user's identity and level of authorization. With IAM, you can automatically track user privileges and access levels and export records to address multiple regulatory needs. In addition, you can automate your access control processes, making them faster and easier. To get started, learn about the advantages of IAM. You can start today by downloading a free IAM trial and see how easy it is to implement this technology in your organization.
Integration with other systems
IAM is a critical part of identity and access management (IAM) in many systems, from email to intranets. Without an adequately integrated identity and access management system, changes to one system can impact thousands of other systems. In addition, aIn addition, a sound IAM system should be flexible enough to establish groups and specific privileges and allow requests to change those privileges. For example, employees may need slightly different access levels even though they have the same job title.
Organizations with complex IT architectures are also prone to implementing disjointed IAM tools. Whether these tools are centralized or distributed, it is critical to identify and document all possible interdependencies. Choosing an IAM solution that integrates with SIEM tools is a wise choice, as it will provide the automation, visibility, and access control you need to meet the requirements of your enterprise.
Cost
Identity and access management (IAM) solutions offer a variety of approaches to calculating their benefits. For example, one system is based on the benefits to end-users, such as simplification in user administration. Another strategy involves risk management methods, which measure security and can be translated to money. Finally, the one-off benefits of IAM solutions can also be calculated to demonstrate long-term strategic benefits. While these approaches can benefit an organization, some may not suit all needs.
The cost of identity and access management solutions varies widely. While big-name vendors typically give away the software at no cost, many realize that their implementation fees will be the majority of their revenue. Old-school identity manager solutions also require extensive development resources and services. Next-generation identity and access management software solutions are significantly less expensive and require fewer implementation and maintenance costs. However, the cost of these solutions is usually reflected in their monthly price tag.
Implementation
The number one benefit of IAM has improved security. With multi-factor authentication, IT teams no longer rely on passwords or other methods to prove identity. Additionally, as remote work becomes a reality, IT teams must manage an ever-growing number of devices and apps. IAM helps protect against these increasing threats by providing API security and identity verification. In addition to improving safety, IAM also provides an improved user experience.
Successful implementations start with clear responsibilities and project scopes. People will have different perspectives on technology and business. Conflicting IAM views can erode the relationship between business and technical teams. Technical teams must be respected and given a platform to discuss concerns and ideas. Business requirements must be respected but not at the expense of technical teams. For this reason, IAM must be designed to scale.